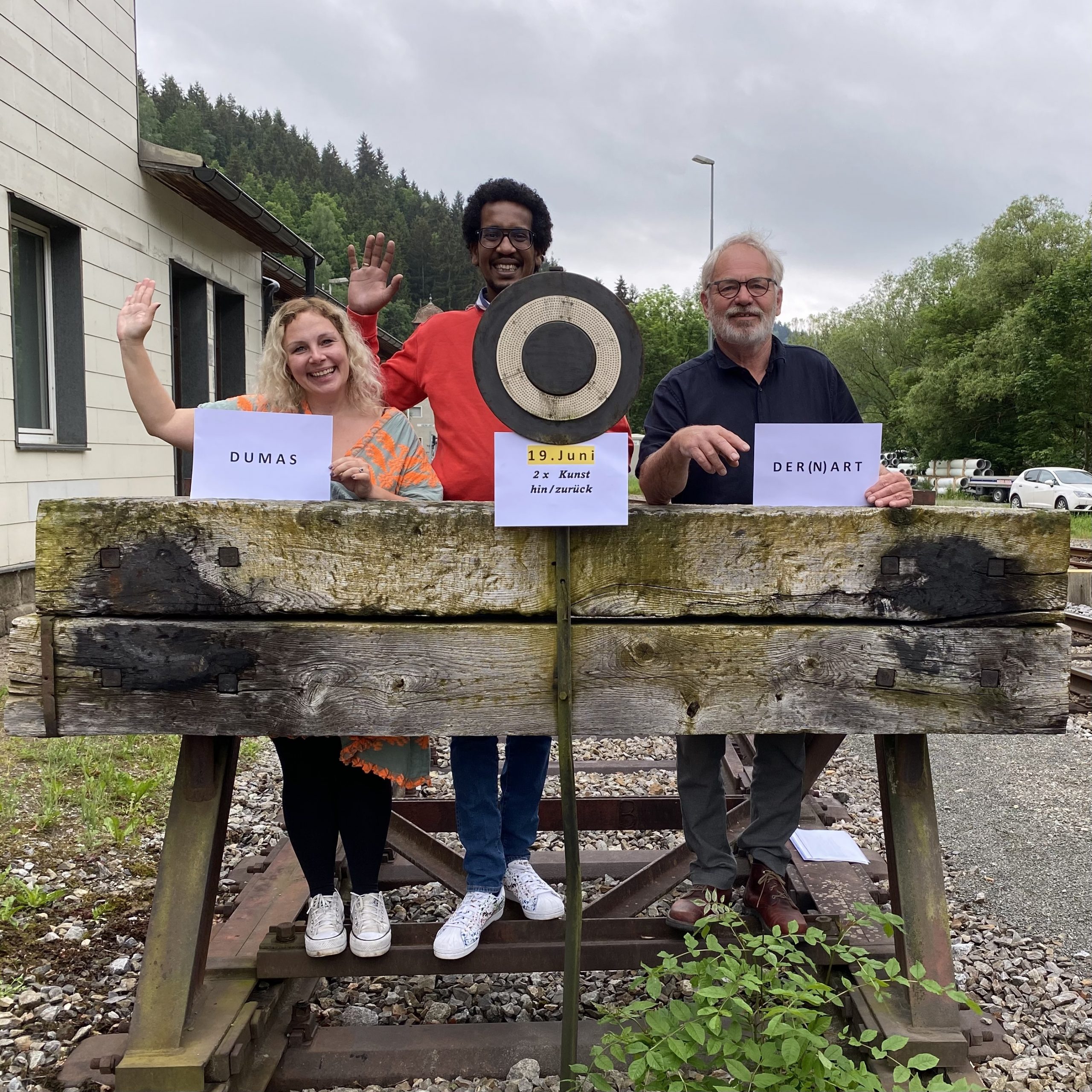 Two Upper Austrian art locations – the Der(N)Art monastery studio in Niederwaldkirchen and the Dumas Gallery in Linz-Urfahr – will be connected by the climate-friendly Mühlkreisbahn on Sunday, 19 June.
Accompanied by well-known Linz and Mühlviertel musicians and treated to culinary delights (Mühlviertel snacks and French delicacies), visitors will experience a special art treat on this day under the title "Aller et retour" (There and back). The works presented not only stand for artistic quality, but also for peaceful and tolerant coexistence.
Guided tour
Both galleries are open from 8.30 am to 6 pm. There will be an opportunity to take part in a joint tour from the Dumas Gallery (Gerstnerstraße 13, Linz) starting at 8.30 a.m., from where there will be a joint hike to the Mühlkreisbahn and a ride to Neuhaus at 9.05 a.m.. The participants will be welcomed there and musically accompanied to the monastery studio. At 1 pm we will return to Linz to the Dumas Gallery. Participants are kindly requested to obtain their own train tickets in good time.
https://www.tips.at/nachrichten/rohrbach/kultur/570325-muehlkreisbahn-bringt-kuenstler-und-kunstinteressierte-zusammen#