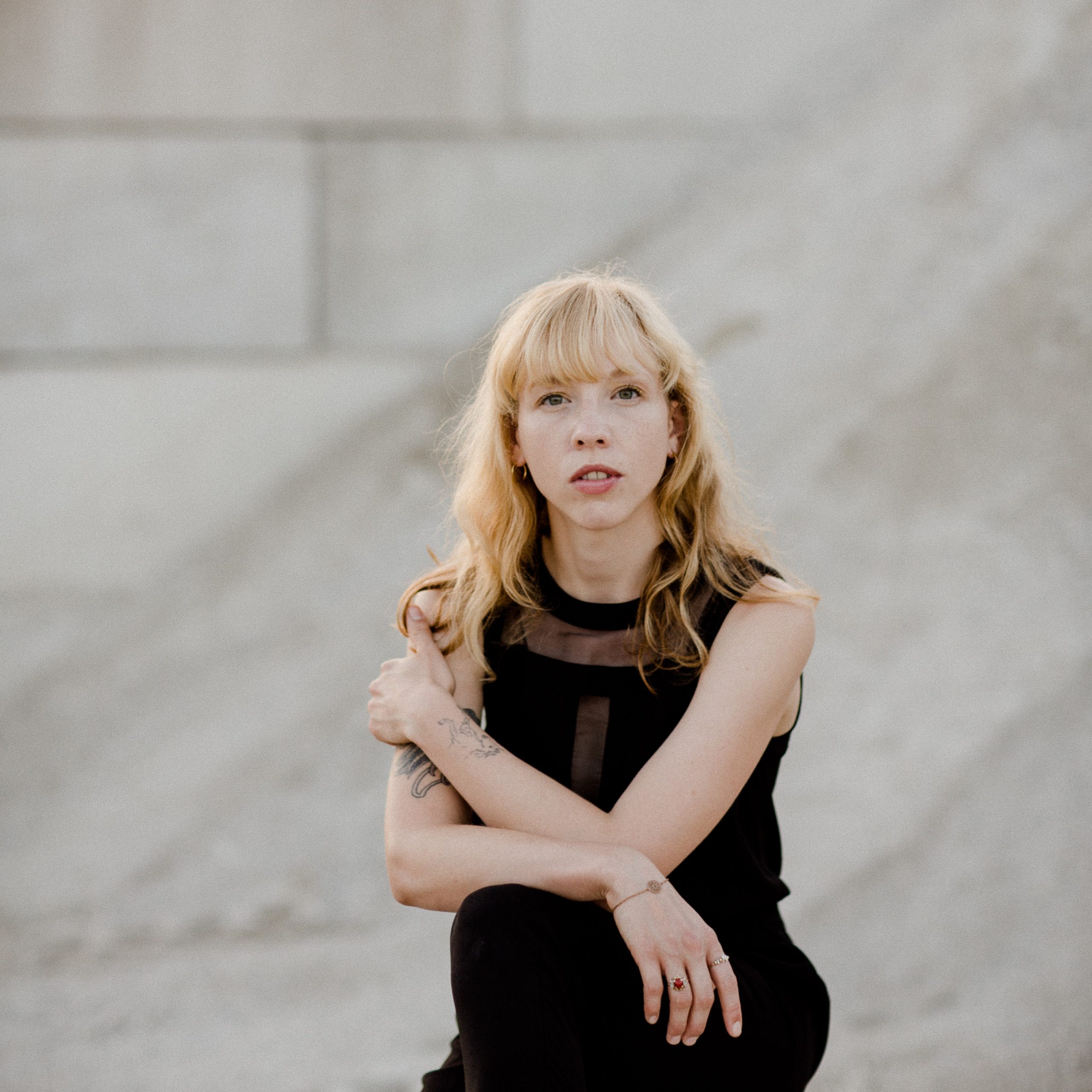 The garish colours in the graphic works are equated with a warning signal and at the same time incorporated into the aesthetics of the image in the process, the colourfulness highlights supposed flaws. Ultimately, they interact with the motifs and create a narrative. They are part of the course of the picture.
These colours play with the mental analogy between concealment and highlighting. The artificial bright colour draws the focus to certain areas in the picture. The cracks in the paper combine the positive and negative qualities of an experiential value of the material. Only through the damage does it become an ideal image carrier.
These breaks in the pictorial language are striking, as is the concealment of flaws, the use of filters. An attempt to create an artificial perfection that leads to a new search for errors, for mistakes. To function or simply to live with all the discrepancies.
Wouldn't it be nice if everything was positive?
Credit photo : Silvia Zellinger
2021
Roter Keil Hetz
Ausstellung Lentos und Freunde
Ausstellung Raumschiff Linz
Ausstellung Koschatzky Art Award
Fragile, Paradigma Linz
2020
Coy Of The Physical, Narrenkastl, Graz
Nachlass, S.I.X. Wohnzimmergalerie. Attersee
Ausstellung Schloss Museum . Linz
2019
Ausstellung Raumschiff, Linz
Ausstellung Edition, Linz
2018
Sick and Tired, Schloss Riedegg, Gallneukirchen
Fabric Connetion, Linz
Alice und Bob, Periscope, Salzburg
2017
Das Dorf, Museumszentrum, Krasnojarsk
Parlamentäre, Galerie Gerken, Berlin
Paraphrase, Kunstuniversität Linz, Linz
Peripherie, Mark Salzburg, Salzburg
Kolchose,Laktose,Osmose II, Salzamt, Linz
2016
Sick and Tired, Schlosscumberland, Gmunden
Kolchose, Laktose, Osmose I,Galerie Cheh, Minsk
All In, Deutschvilla, Strobl
Kunstpreis Lentos und Freunde Ausstellung, Kunstmuseum Lentos, Linz
2015
Garten, Galerieschloss Parz, Grieskirchen
Doppelspiel, Heiligenkreuzer Hof, Salzamt, Wien und Linz
2014
Kunst gegen Gewalt, Bundeskriminalamt, Wien
Kunstpreis Lentos und Freunde Ausstellung, Kunstmuseum Lentos, Linz
2013
Love Game, Bahnhof Baden bei Wien, Baden bei Wien
2011
Between Domestic and Wild, Linz
2021
Zweiter Platz Koschatzky