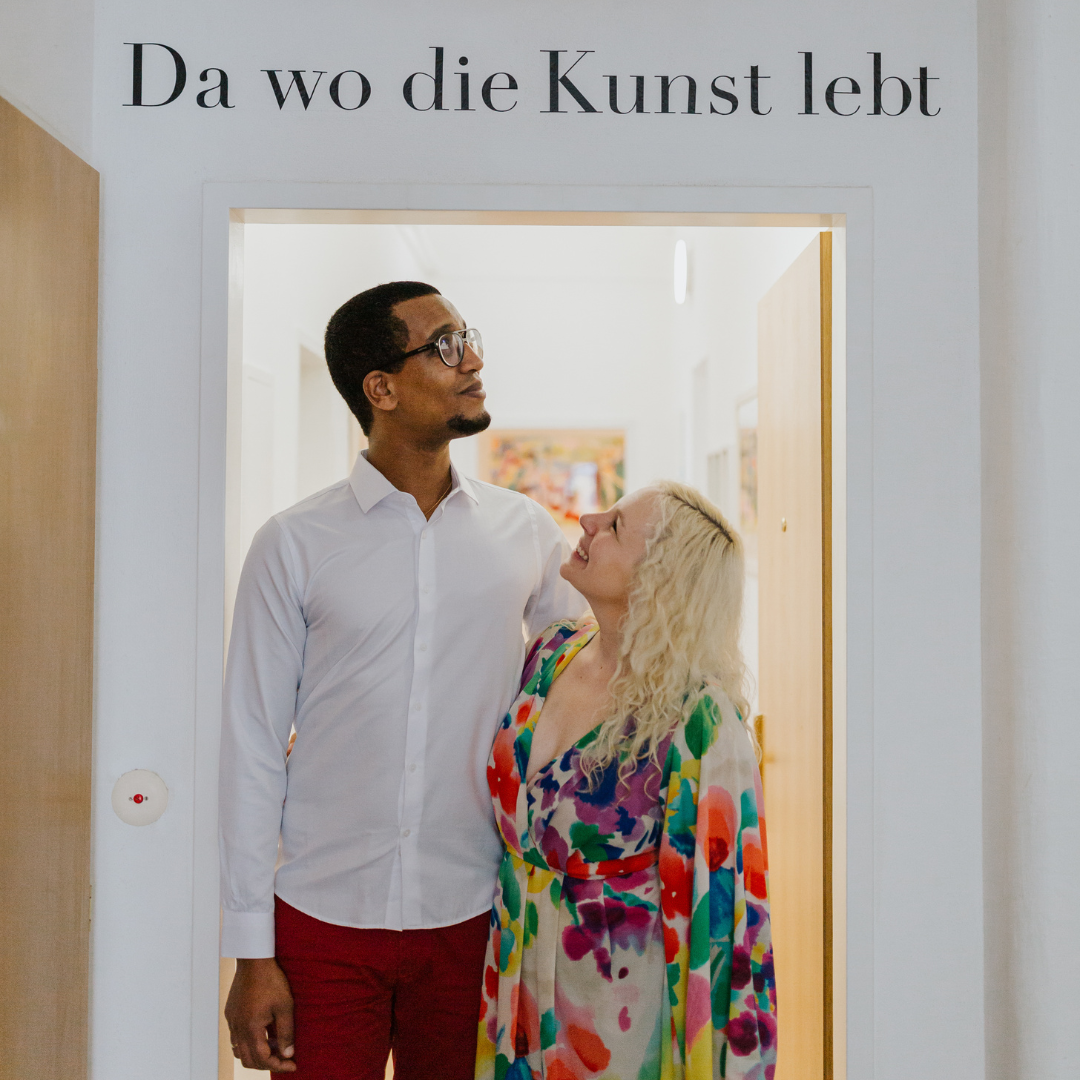 Da wo die Kunst lebt – Where the art lives
Soon it will be the 2nd anniversary of our art gallery!
It has been an incredible journey so far, and we would love to share this special moment with you. We are grateful to everyone who has supported us, from our talented artists and loyal collectors and visitors.
Over the past two years, we have created more than ten exhibitions and presented hundreds of the most innovative and inspiring works of art by over 40 artists from around the world. Our goal has always been to provide a platform for emerging artists to present their work and connect with art lovers.
We have loved seeing the smiles on our visitor's faces as they discover new pieces that speak to them, and we are honored to have played a role in bringing the joy of art to our community.
We are excited to continue our mission of promoting creativity and artistic expression. We believe that art has the power to bring people together and inspire new ideas and perspectives.
Thank you for being a part of our story and for supporting the arts.
Join us for a glass of prosecco on Saturday 13 May from 2.00 to 7.00 pm.
Raffaela Dumas-Janetschko and Stéphane Dumas are looking forward to your coming!
OPENING HOURS
THUR – FR 14.00 – 19.00
SA 10.00 – 12.00 and 13.00 – 19.00
And any time by appointment
+43 699 19023835 / [email protected]
CONTACT
GALERIE DUMAS OG
GERSTNERSTR.13, 4040 LINZ, AUSTRIA

Mag.phil RAFFAELA DUMAS-JANETSCHKO
+4369919023835, [email protected]

STÉPHANE DUMAS
+33786422721, [email protected]